Glowforge vs Cricut: Ultimate Comparison Guide 2023
Are you torn between choosing a Glowforge vs Cricut for your crafting and DIY projects? No worries, because I'll help you determine which machine is the best fit for your needs!
*This post may contain affiliate links, which means if you choose to make a purchase, I may earn a small commission to pay for coffee at no extra cost to you. I greatly appreciate your support! SEE FULL DISCLOSURE HERE
Both the Glowforge and Cricut machines have their own unique features. This can make choosing one a tough decision to make. But because I own both, I can help you choose which one is the best for what you want to accomplish.
I've formulated this guide to make it easy to find what you're looking for. You can read this in its entirety for an in-depth comparison, use the table of contents below to jump right into the section for the answers to your specific questions, take a look at this comparison chart at a glance or you can jump to the TLDR (too long didn't read) snippet for a quick summary.
Glowforge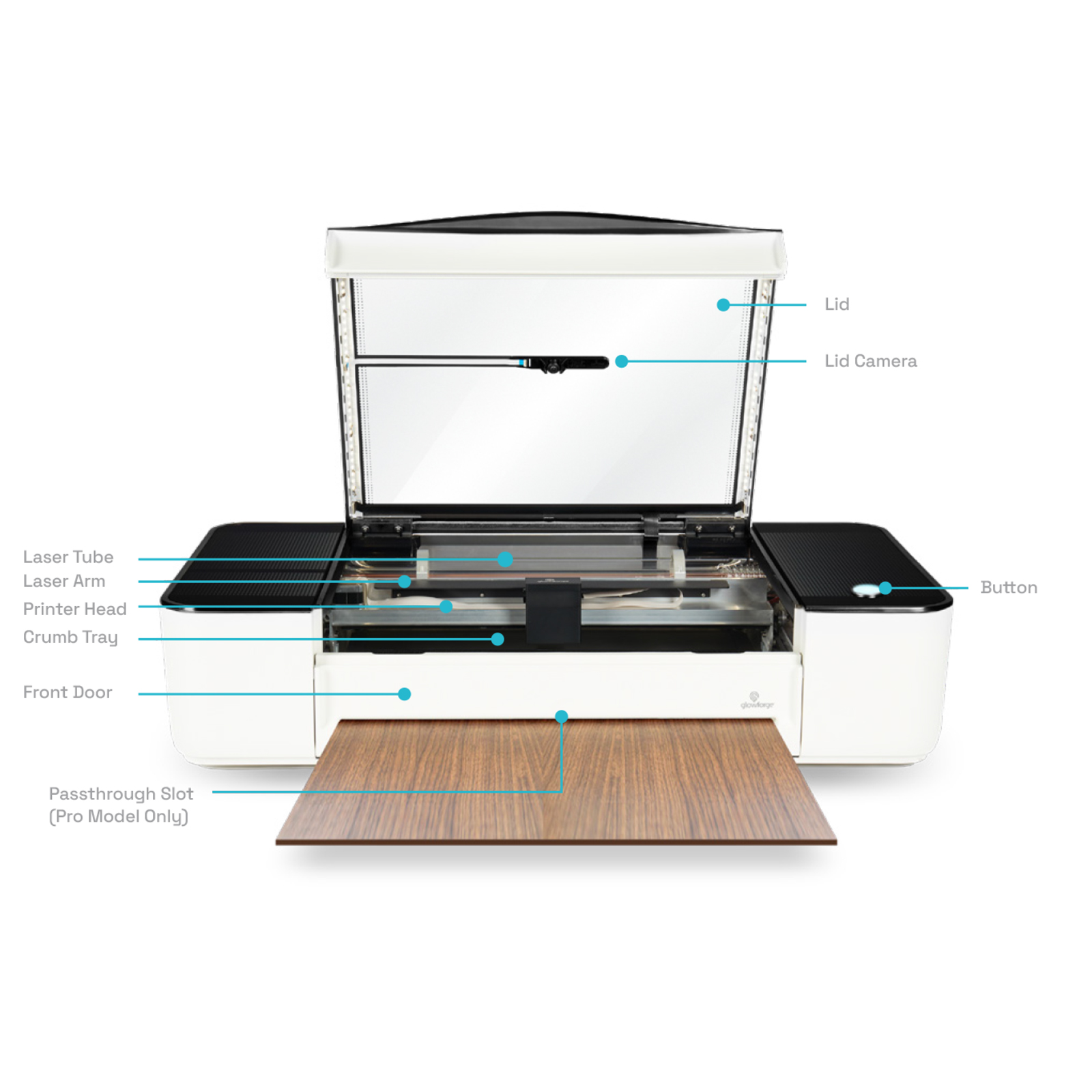 What is a Glowforge?
Glowforge machines are laser cutters that are designed for use by both hobbyists, small businesses and professional use creative makers. It is sometimes referred to as a laser printer, but this can be misleading. Instead, it is a cutting machine that uses a laser beam to cut and engrave various materials.
One of the features of the Glowforge is that it uses a camera to scan the material being cut, which allows the machine to adjust its cutting depth and speed based on the material's thickness and density if using proof-grade material.
How much is a Glowforge?
The price of a Glowforge varies based on the model you choose. The least expensive model starts at $3995 while the most expensive starts at $6995. Luckily you can get up to $500 off here.
Glowforge Basic starts at $3995 or $139 per month
Glowforge Plus starts at $4995 or $174 per month
Glowforge Pro starts at $6995 or $243 per month
Your initial investment in a Glowforge laser cutter is relatively steep, in comparison to the Cricut. However, if your goal is to cut thicker materials such as wood and acrylic, and engrave, then the better choice is the Glowforge.
What materials can Glowforge Cut and Engrave?
Laser machines, like Glowforge, are used for its ability to cut through thicker materials. Glowforge can get precise cuts on a wide range of materials such as wood, fabric, leather, paper, acrylic, mylar, rubber, foods, and more. It cuts materials 1/4 inch thick the best, but can also cut up to 1/2 inch thick with multiple passes.
It can also engrave all the materials listed above plus glass, coated metal, anodized aluminum, titanium, marble, some phones, tablets, laptops, and more. The Glowforge can engrave materials up to 2 inches thick.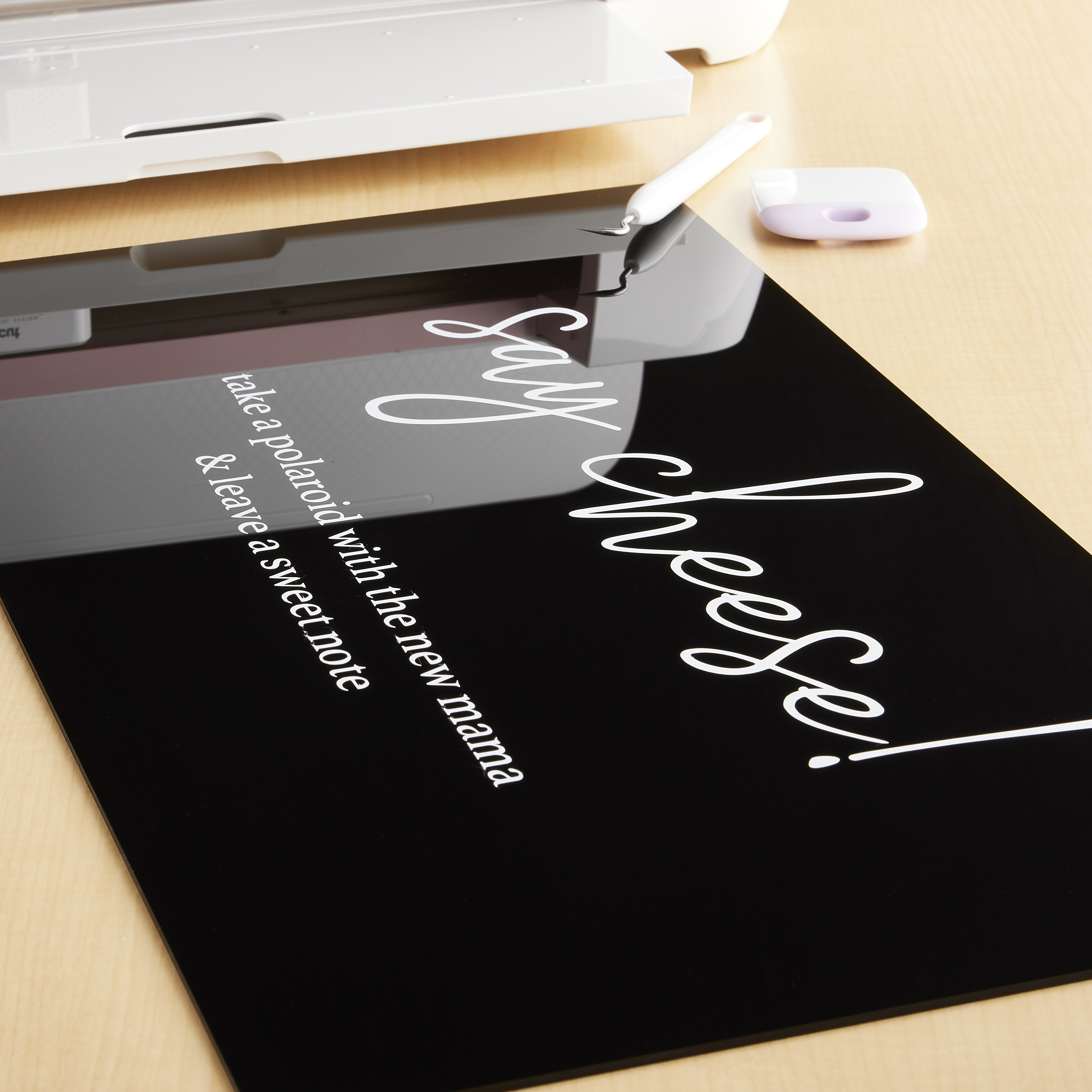 Glowforge has their own line of materials called Proofgrade materials designed specifically for the Glowforge. Using Proofgrade materials makes cutting and engraving easy because it includes a QR code that the Glowforge camera reads and automatically chooses the appropriate settings for the material. While you can use material from other companies, Glowforge does not offer technical support and does not guarantee other materials.
What can you make with a Glowforge?
You can personalize and create a wide range of products using a Glowforge. You can make custom designs and cut and engrave them onto a variety of materials.
Below are a few things I've personally made as a beginner. Personalized engraved pencils, wood and acrylic ornaments, keychain, social media sign and save the date magnets.
One of the most popular products that can be made with a Glowforge is custom signs. This can include nursery signs, business signs, wedding signs, social media signs and more.
Another great use for a Glowforge is to create custom jewelry. The precision of the laser cutter allows for intricate designs to be cut, scored and engraved into your material. You can make custom necklaces, earrings, and more.
Additionally, you can make personalized gifts such as keychains, bookmarks, journal covers, phone stands, growth charts, lampshades, cupcake charms, cake toppers, coasters and more. The possibilities are only limited by your imagination.
Pros:
High-quality laser cutting and engraving capabilities
User-friendly, plug and play software
Compatible with wide range of material, including wood, leather, acrylic, and more
Pass though capability to cut unlimited length
Cons:
Expensive compared to other hobby-level laser cutters
Toxic fumes require venting out of window or glowforge air filter
Requires a stable internet connection
Maintenance can be time-consuming
Cricut
What is a Cricut machine?
A Cricut is a cutting machine that uses a blade, rotary blade, or knife blade that allows users to cut, emboss or draw intricate designs on a variety of materials. Cricut machines are popular among crafters, DIYers, and small business owners who use them to create custom designs.
Cricut machines operate by using Design Space computer program and mobile app, that allows you to upload or create your own designs, choose the material you want to use, and then sends the design to the machine for cutting.
Cricut offers a variety of models, which include the Cricut Joy, Cricut Explore 3, and Cricut Maker 3. Because the Cricut Joy is the smallest machine with the least features, we will not include it in our comparison, only the Maker 3 and Explore 3.
How much is a Cricut machine?
The price of a Cricut varies based on the model you choose. The least expensive model is the Cricut Joy, but for this comparison, we'll focus on the Maker and the Explore.
Cricut Maker 3 starts at $399 or $36 per month
Cricut Explore 3 starts at $299 or $29 per month
There are additional costs associated with a Cricut. If you don't know how to create your own SVGs inside of Cricut Design Space ( I personally use Adobe Illustrator) then you may find Cricut's monthly subscription helpful. But keep in mind, you can find plenty of free svgs for personal use for Cricut online or purchase via Etsy.
What materials can Cricut Cut?
Cricut can cut a wide range of materials, but is limited by its thickness. While the Glowforge can cut different materials with greater thickness, the Cricut is able to do small projects using thinner materials. The Cricut Maker machines can cut paper, cardstock, vinyl, foil, sticker sheet, craft foam, fabric, acetate, balsa wood and more.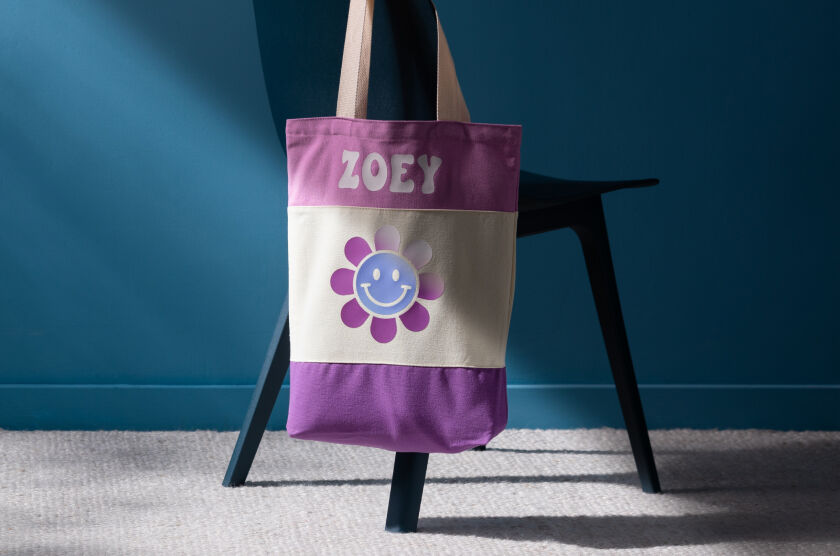 Cricut has their own line of materials, but you can use other brands as well. Design Space program lists presets that you can select for your material.
The Cricut Maker 3 can cut materials up to 2.4mm thick. However, thicker material may require multiple passes, a knife blade, or deep cut blade depending on it's density.
What can you make with a Cricut machine?
With a Cricut machine, you can make personalized gifts, customized home decor, apparel and more.
Personalized t-shirts are one of the most popular projects to make with the Cricut. You can use the machine to cut out iron-on vinyl or infusible ink designs, which can then be applied to a shirt using a heat press.
You can also use the machine to create personalized mugs, banners, engraved led lights, favor boxes and party decorations. My absolute favorite projects to make with the Cricut are character centerpieces for parties and stickers
Pros:
Small footprint and lightweight.
Design Space software is user-friendly and includes mobile app
Free and premium designs available
Tons of free resources, groups, classes and videos to learn machine
Cons:
Cricut machines can be expensive, especially if you opt for a higher-end model.
Some materials may require additional equipment or accessories to cut properly.
The software may have a learning curve for some users.
The cost of replacement blades and mats can add up over time.
Glowforge vs Cricut Comparison Chart
GLOWFORGE PLUS
GLOWFORGE
PRO
CRICUT
MAKER 3
CRICUT
EXPLORE 3
PRICE
$4995
$6995
$399
$299
SIZE
38″ x 20.75″ x 8.25″
38″ x 20.75″ x 8.25″
21.18″ x 6.99″ x 5.93
22.17″ x 7.01″ x 5.91″
CONNECTIVITY
WI-FI
WI-FI
Bluetooth/USB
Bluetooth/USB
EASE OF USE
Medium
Medium
Easy
Easy
FUNCTIONALITY
Cut
Score
Engrave
Cut
Score
Engrave
Cut
Score
Engrave
Emboss
Write
Cut
Score
Write
MAX CUT SIZE
11″ x 19.5″
19.5″ x ∞
(infinite cut length using passthrough)
11.5″ x 23.5″ w/mat
11.7″ x 12FT w/smart vinyl
11.5″ x 23.5″ w/mat
11.7″ x 12FT w/smart vinyl
MAX CUT THICKNESS
1/2 inch
1/2 inch
2.3mm
1.9mm
MAINTENANCE
Difficult
Difficult
Easy
Easy
BUY NOW
SAVE $250
BUY NOW
SAVE $500
BUY NOW
BUY NOW
TLDR-Quick Summary
A Glowforge is best for people who want to make wood, acrylic and personalized engraved products. It cuts, scores and engraves thicker material and has a larger footprint. However, be prepared to vent out of a window or purchase an air filter and to maintain and clean your machine. It is more expensive, with a starting price of $3995-$6995, but you can save up to $500 here. The Glowforge is better for those with a serious crafting business and has experience with design programs and understand SVGs. You'll be able to make wood nursery signs, keychains, ornaments, led lights, piggy banks, bookmarks, tiered trays, 3d wall art and so much more.
A Cricut machine will be best for those who are on a budget. If you're looking for a smaller cutting machine for paper crafting or to make personalized apparel, this machine is for you. It is able to cut thin materials. You'll be able to create paper cake/cupcake toppers, favor boxes, personalized mugs with infusible ink, custom shirts and totes with vinyl, stickers and more. It's size makes it easy to store and maintenance is a breeze. The Cricut Maker 3 or Explore 3 are great machines for paper crafting and personalizing gifts with vinyl.
Hopefully, after reading this comparison guide, you now know which is the right machine for you. To be honest, both machines are a great option. You can find successful businesses that have only the Cricut, only the Glowforge, and many with both. But instead of focusing on which is the best machine, focus on which is the best for you and your needs. When doing this you have to consider your budget, what you want to make, how much space you have available in your craft room, and if you're able to vent.
QUICK NOTE:
Love pretty, parties, crafts and free? All that I ask is that you don't be a stranger and CLICK HERE to follow me on INSTAGRAM or subscribe to my YOUTUBE channel. If you think your friends might like it, share the link to the post and pin the image below. Do that, and you can expect tons more freebies, tutorials, party inspiration, recipes and recommendations!
Find this post helpful?
Share it on Pinterest